About Us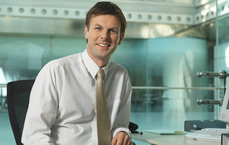 We were founded in 1999 by Garry Dolley and Anthony Daulo, and continue to be headquartered in Los Angeles. What sets us apart from the rest is that we are a small team who cares about making sure you get the best solutions available, whether it be a small VPS, a dozen dedicated servers, or multiple full cabinets for your own servers.
Our Goal
To provide you with enterprise class infrastructure that has been well thought out, planned, and executed; and doing so at attractive price points such that you will not have to seek anyone else down the road.
Our Unconditional Guarantee
Should you be unhappy with any service, for any reason, within the first 30 days of using the service, you may cancel the service and owe us nothing.
Did you know?
You can follow us on Twitter @arpnetworks
We have an active IRC channel #arpnetworks on Libera. Come chat!
We are a family run small business
Testimonials
Ben Yarbrough

CEO, Calyptix Security

Their support team is friendly and reliable!

ARP Networks hosts several of our servers and we've found their uptime to be outstanding. Their support team is friendly and reliable, and their service makes us a stronger business.

David Wu

CEO, VinAudit.com

Blown away by the level of support

Having worked with over 10 different web hosting providers, I must say that I was blown away by the level of support I received at ARP Networks. The ARP support team helped us resolve configuration issues within our servers in a way that other hosting companies haven't. It's clear to me that they are unusually passionate about the network they run and the customers they support.

Mark Daggett

Founder, Pledgie.com

By far the best hosting partner we have ever had

Pledgie has used ARP networks exclusively as our managed hosting partner for seven years and counting. In that time ARP has repeatedly saved us time, money and most importantly our sanity as we tried to manage a growing user base, mitigate external threats and scale our infrastructure to meet the demands of a growing startup. ARP is by far the best hosting partner we have ever had.

I just wanted to drop you guys a note to say "thank you"...

...for providing such an awesome service at a reasonable price. I've been with you guys now for a few years, and as a super-demanding professional who works in the industry myself, I am an admittedly hard customer to please. I've been nothing but thrilled with the service. I've barely seen an issue in the time I've been with you guys. So, thank you, and keep up the great work!